Finally! GeekShare Baby Shark Family Brings In LITE Case
GeekShare never forgets those Switch Lite users! Although we have a lot of OLED products, and after each OLED case release, we knew about fans talking about wanting the regular and Lite version cases. However, because of the complexity of the production process, we can't guarantee 3 versions of each case, but we will try our best to satisfy your request.
Now the GeekShare Baby Shark family is gradually becoming complete. The regular and OLED version cases were previously available, but because of the popularity and strong demand for the LITE case, GeekShare has chosen to make 🔗GeekShare Baby Shark Protective Case Lite Version.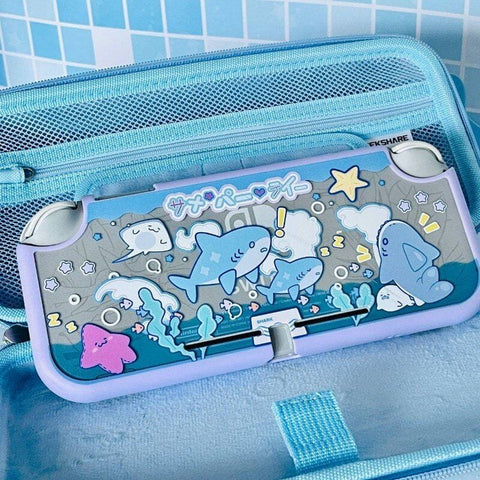 It still inherits the transparent outlook of the regular and OLED versions, but the Lite version has its own highlights, we use a light purple color at the edges, the middle pattern is still the shark family playing happily in the sea, and the purple side is more like the edge of a photo frame, this scene is like a harmonious painting.
Because the GeekShare Baby Shark family is gradually completing, 💝🥳so stay tuned for a discount on the GeekShark Baby Shark collection💝🥳!