The Whole Set Dark Star Wings Are Available At 10% Off!!!
A while ago, the 🔗GeekShare Dark Star Wings mouse pad is already available, now the whole set of Dark Star Wings products is on sale on GeekShare's official site, and now enjoy 10% off, this is the best time for fans to get them, with a lower price to get the new arrival.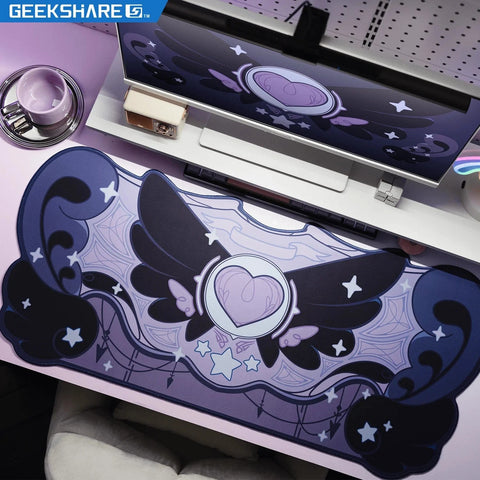 We don't want fans waiting too long, this time we release all products at once, protective case, thumb grips, and dock cover, so if you are a fan of Dark Star Wings, this time you can get the whole set.
🔗GeekShare Dark Star Wings Protective Case (NS & OLED)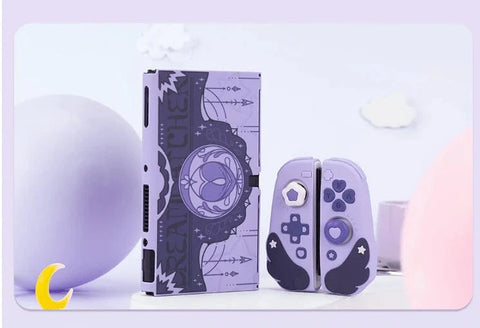 There is no news about the Lite version, so Lite users can check GeekShare's other Lite protective cases.
The Dark Star Wings case has the same pattern as the Star Wings one, only the color has been adjusted, and now it's the Dark Crystal about to awaken~
🔗GeekShare Dark Star Wings Thumb Grips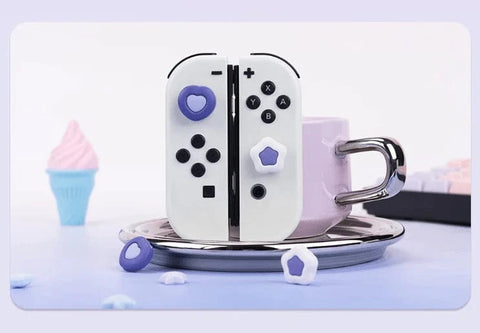 The heart and star-shaped thumb grips with purple and white as the main colors fit the Dark Star Wings case perfectly.
🔗GeekShare Dark Star Wings Dock Cover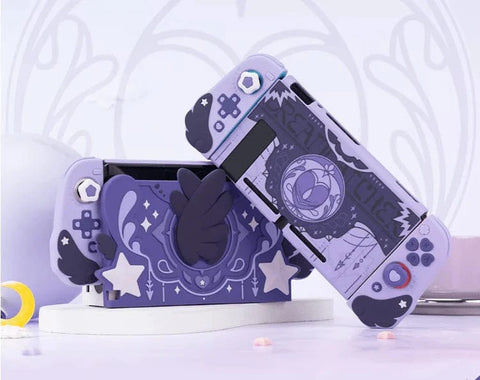 Regarding the color scheme of the Dock Cover, we openly solicited fans' opinions on IG before, and now this is the top choice voted by the fans. The black wings are still open wide, and the two stars next to it have been guarding it. The hanging sword is waiting for those who dare to come and open the door to the dark world.
If you want to have more direct communication with GeekShare, you can join the 👉GeekShare FB Group and 👉GeekShare Discord.